The Diary of Emilie Appelt Eudundan. German. Lutheran. Woman.
1904-1914
Edited by Samuel Doering
Translated by Vida Hoopmann
From behind the countertop
Article in progress.
An extraordinary letter…
While researching Emilie's diary, and piecing together the multitudinous strands of her life, an extraordinary document, written in 1880, was discovered.
It's all in a name…
A list of surnames of people whom Emilie lists within her diary, and, therefore, had a connection with. See if your surname, or the surname of a relative, is on the list!
Opening Night
On 5 November 2021, The Diary of Emilie Appelt was launched at the Eudunda Hall in the presence of the Governor of South Australia and Appelt family descendants.
Sharing Emilie's story
I have had the privilege of sharing Emilie's extraordinary diary and lived experience with a number of community organisations and special interest history groups since the book's launch in November 2021.
Life as a German in Eudunda
Article in progress
The Appelt Library
In the early 1930s, Friedrich Appelt sold off part of his library. What did he read, and does it bring us closer to understanding Emilie and the time she lived in?
Appelt Diary at Parliament House
On 30 November 2021 Samuel Doering, met with Dr. John Weste of the South Australian Parliament Research Library to deposit a copy of The Diary of Emilie Appelt in the collection.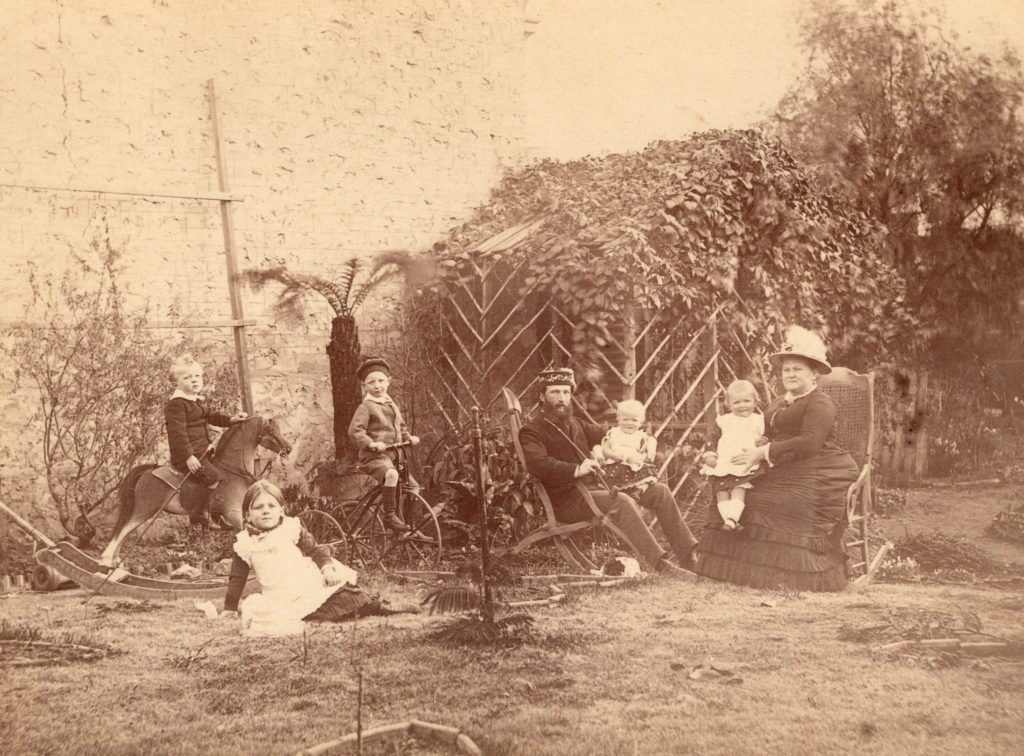 "On 19th February [1876] we travelled to Eudunda, our new home…There were only seven houses in Eudunda at the time."
Auguste Emilie Julianne Appelt (nee Temme), known to many as 'Emilie,' kept a regular tagebuch, or diary, from May 1 1904, to December 31, 1914, extending over ten and a half exciting and tumultuous years of her life. It is a delightful, vivid and precious document, detailing her everyday life in a bustling northern town and her intimate connections to churchmen, business owners, and her own family and network of friends.
Emilie had seen a considerable amount of life before starting her diary. She had borne thirteen children, been married for nearly thirty years, and watched a town mature from a one-pub stock-route stop to a thriving commercial hub, all from the standpoint of a respected local business. She was fifty-two when she began putting ink to paper.
In her regular diary entries, she wrote on a variety of personal subjects, including her own health problems. Local events, quite naturally, punctuate her diary: livestock market days, annual agricultural shows, school and church fixtures, and social events featuring mostly. Gruesome accidents and weather patterns are described, as well as the troughs and crests of local farmer's fortunes. She witnessed the opening of St. John's Lutheran Primary School, and the extension of the railway to Roberstown, as well as observed the onset of war.
Her diary is, in sum, of inestimable value.
Order The Diary of Emilie Appelt now!
Cost: AUD $30.00
Sales are now possible! Launch occurred on 5 November 2021.