While researching the background to Emilie's diary, and piecing together the multitudinous strands of her life, an extraordinary document, written in 1880, was discovered. Although its existence was known within family circles, few others knew of it.
The letter was written by Pastor Ernst David Appelt, a Lutheran pioneer in South Australia with an extraordinary story. He was born on 31 December 1810 in Margonin, Germany (now Poland) during the time when, it was later quipped, "Napoleon I, hungry for land, still cast his scourge over Germany." During his youth he attended school, became an accomplished weaver of fine cloth, and played the violin.
He studied at the Dresden Mission Seminary, graduating in 1839, whereafter he served as a missionary of the Leipzig Mission Society in India from 1843. While actively serving, he became proficient in Tamil, Portuguese, and English. It was during his service in India, in 1853, that Friedrich Appelt, the future husband of Emilie Appelt, was born in Tranquebar (Tharangambadi).
It appears Ernst found the work harder than anticipated. Despite the willingness of the local Tamil people to convert to Christianity, fights erupted as the locals wanted to retain the Hindu caste system following conversion. This was in contravention to Christian doctrine, which maintains that all are equal in the eyes of Christ. He soon returned to Germany.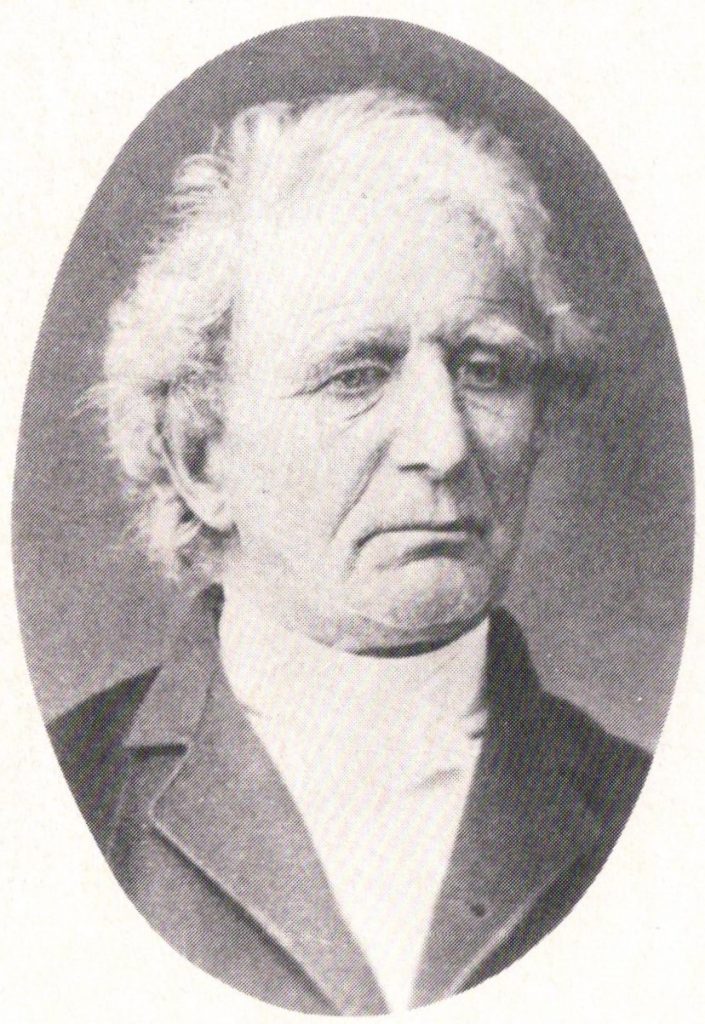 Following his return to Germany, Ernst took up a pastorate in Glogau (Głogów). In 1861, he embarked to Australia, where he was designated to work in Walkdkirch, Victoria. However, he was sent to South Australia after it was decided that Pastor J.F. Meischel could not provide pastoral services to both Adelaide and the Barossa Valley. On 1 December 1861, Pastor Appelt was installed as pastor of the Neukirch and Gnadenberg congregations.
By 1880, Pastor Appelt's ministry had expanded to encompass congregations as far apart as Gnadenberg (near Moculta) and Emu Downs (north of Eudunda). The account he wrote captures the division between Lutheran synods in the 1880s and expresses hope for future unity. He captures the frosty relationship between two pastors in Eudunda through a delightfully related incident that occurred between Eudunda and Dutton.
Read on…
—
May our dear God, in his infinite mercy, permit this document to remain hidden until a happier and a wiser day. But gather around, dear children of God, and hear my lecture for this day, December 17, 1880.
You will know that all Lutheran pastors of whatever synod love each dearly. So it is with me and my dear brother in Christ in Eudunda. Of course, we have never met and shook hands, but these factors are entirely beyond our control.
We are often in Eudunda on the same day, being market day and catch sight of each other. However, the spirit reminds us that I have business in Leditsche's while my brother has business in the bank. Sometimes God directs me to the bank, and my brother to the bakery to get a new supply of currants. So it is that we have often seen each other but then, by circumstances have had to cross the other side. The holy angels of God have not yet caused us to collide when walking the same street, but, such is the infinite mercy of our heavenly Father. But be sure we love each other dearly.
My sulky is a sturdy carriage and takes me from place to place, as long as I remember to harness a horse into ot. My dear, dear Brother has a buggy, but being a little more frail, surely God approves of his parish buying an enclosed carriage for him. Truly, God is a wonderful carer for his servants.
We sometimes seem to have passed each other on the Dutton-Eudunda road. Sadly at such times I have been selecting my Hymns, while my brother has been studying his sermon. Of course, at times I may have been studying my sermon while he has been revising his catechumens' lessons. So you in you [sic] loving wisdom will understand that even on that lonely road we have not been able to raise hats to each other. Of course, it is natural that we should have done so had we observed each other.
Now I must write of a most recent experience. The deep creek is very narrow at its base and allows for only one conveyance to pass through at one time. Under the guidance of our loving God I found myself on the east bank of the creek at precisely the time my dear brother found himself in his buggy at the west bank. You will understand that it would have been foolishness for me to stop my sulky from descending the creek bed. Our God is all for teaching us to look upwards. My brother almost certainly was praying for fine weather and a good meal, so quite naturally he did not notice me some fifty yards away. You lay people have no comprehension of the pressures on pastors to let their requests be known to our loving God.
Ans so, surely according to the guidance of him whose wisdom is mightier than that of man or horse, we both descended on the one way track with the sharp bend right in the bottom of the creek. No Christian would have risked taking a little turn to the side. And lo and behold, having noted the proximity of each other after longing to meet for so many years, the shaft of my brother's excellent buggy caught in the keeper of the shaft to my humble sulky.
In a crisis like this there is no time for words, and even grunts do not seem to express the situation explicitly. But with a flash of wisdom from above I found myself saying 'Sollen wir umspannen' (Shall we unhitch). Surely neither Luther nor Turk would have wanted the shaft of the buggy broken, but we did not think of calling on them. My brother, who strangely decided to bring religion into a material matter answered: 'Am besten wir beten' (Better we pray!).
May God forgive our sin in praying together, but we did pray a few words, unhitched the horses, proceeded to the west bank together and shared our simple fair. Gurken (probably pickled cucumbers) dry mutton and beautiful home bread may not make a sacramental meal, but I believe, in spite of all our best efforts to meet on other occaisons, God chose this place and this covenant meal to bring about a friendship which has remained, although we are too confessional to let this be known.
May you who read this in God's golden hour never work to have business preventing you from meeting fellow pastors. It is my conviction that in the next hundred years, both horses and God's imperfect saints will be in the same synod. And may we share our Gurken and mutton and bread together in that place of forgiveness and grace.
—
Though the contents of Ernst's letter are in themselves extraordinary, the circumstances of the letter's discovery heighten this. The letter was discovered in 1961, five years before the momentous amalgamation of the United Evangelical Lutheran Church of Australia (UELCA) and the Evangelical Lutheran Church of Australia (ELCA) to form the Lutheran Church of Australia (LCA) in 1966. Such timing is down to chance, or sheer luck, though one cannot help but feel inclined to believe divine intervention played a role.
The letter was discovered and translated by Pastor Ivan Wittwer. According to Pastor Wittwer, he was attempting to locate a photograph of Pastor Ernst Appelt. After having no luck after contacting both Lutheran synods, he approached a Mr. Bode, who was the Council Clerk at Truro at the time. Pastor Wittwer assumed Mr. Bode was the owner of an abandoned Appelt-Bode residence, which served as the manse in Dutton. After searching the former manse, he discovered the photo of Pastor Ernst Appelt, preserved in a fine frame, with packing paper behind it. In amongst those papers, he discovered the above letter.
Of the letter's translation, he wrote, "With my best efforts I have been unable to recapture the whimsy in Pastor Appelt's German, but all the substance is there. It is brilliant in the original."